I'm showing new work at the exhibition "The Fog of War" at the Goethe-Zentrum, Baku, Azerbaijan. The 

exhibition

 will travel to Georgia, Armenia. Kazakhstan, Uzbekistan and Germany in 2023. 

"The exhibition The Fog of War is organized by Goethe-Zentrum Baku, co-funded by European Union Delegation, supported by Kapellhaus and coordinated by PlatformArt. The project brings together artists from Azerbaijan, Ukraine, Kazakhstan, Norway, as well as from Germany in an exhibition that allows very subjective approaches to the tragedy of war. It is less about documentary strategies than about insights into the human condition itself, i. e. the "treasure of souls that was extorted from so many" as Andreas Gryphius laments in his sonnet "Tears of the Fatherland" in the middle of the Thirty Years' War".
I made some drawings for Yemisí Aríbisálà's story "Birth: A Story of Secrets". The story is a recent addition to Wepresent's Literally Series. You can read or listen to the story by clicking here 
I contributed an essay to the new book "Graphic Design is not Innocent" by Professor Ingo Offermanns. "T

he publication aims to initiate a dialogue between designers, scholars, critics, and commissioners, who investigate responsibilities, potentials, politics, limits, and risks of designing visual communication". For more information and to buy a copy, click here
Glad to be nominated for the 2022 Paula Modersohn - Becker Kunstpreis. The exhibition runs from 26. November to 5. March 2023. More details here
I will exhibit a tapestry at the 17th Tapestry Triennale, Central Museum of Textiles, Łódź, Poland from 8. October to 15. April 2023. More information here.
Lost Drawings project at MMCA (National Museum for Modern and Contemporary Art) Residency Changdong, Seoul from the 3rd of March, 2022. 
I'm currently developing my first woven tapestries at the TextielLab, Textiel Museum, Tilburg, Netherlands. The tapestries will be completed in January 2022.
I have been awarded the 2021 Lichtwark-Förderpreis by the city of Hamburg, Germany alongside the artist Julia Phillips. For more information, click here. 
Die Vergangenheit ist ein Weg (The Past is a Path) 2020, is a drawing project I made for MARKK Museum, Hamburg's exhibition - "Hey Hamburg, kennst du Duala Manga Bell?".  For more details, please click here
I collaborated with Moncler for their '2 Moncler 1952' F/W 2021/2022 men collection. For more images, click here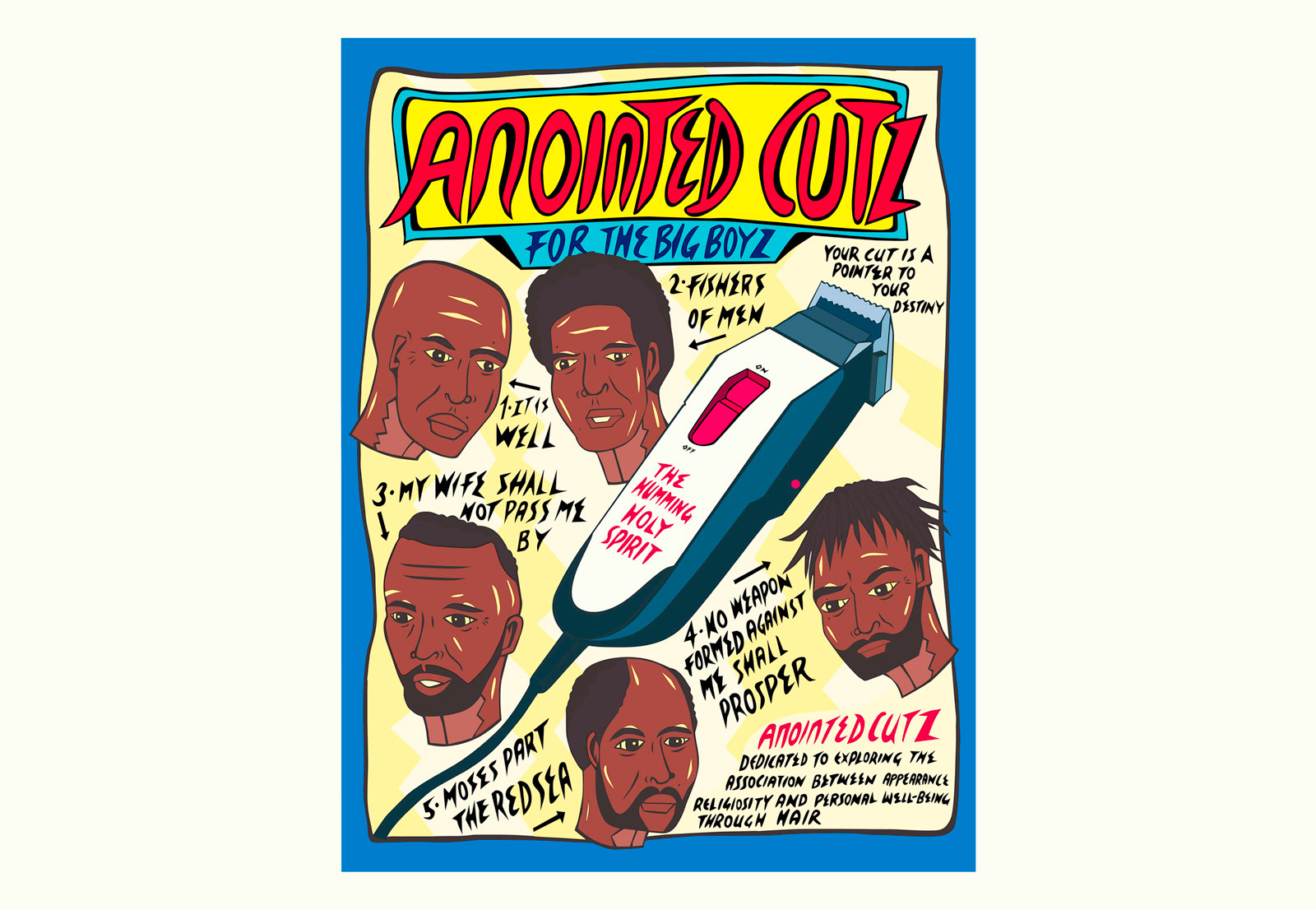 'Anointed Cutz' (image above) is part of the exhibition 'Textures: History and Art of Black Hair' at the Kent State University Museum, Ohio. For more information, click here