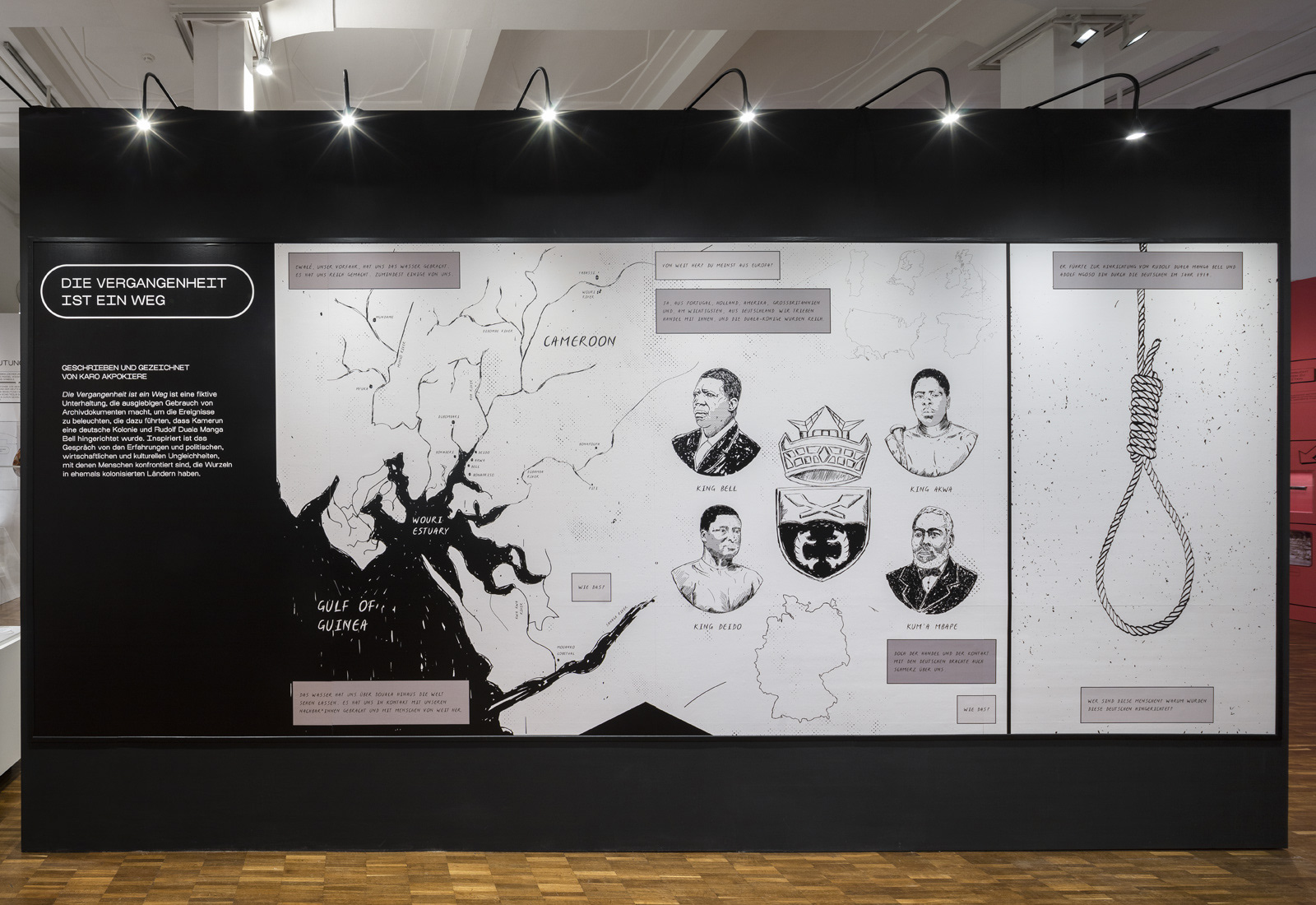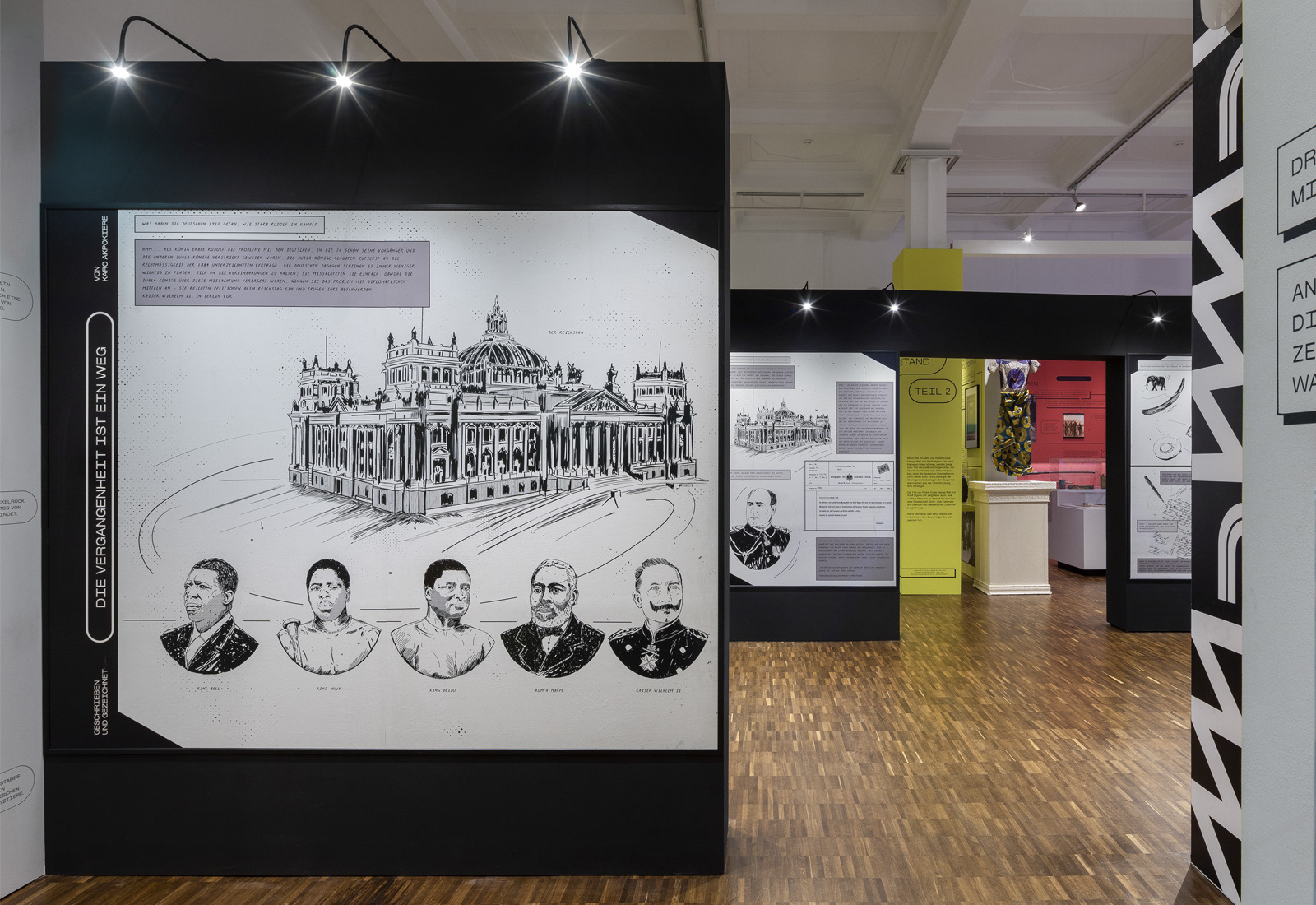 The Past is a Path makes extensive use of archival documents to develop a fictional conversation that loosely highlights the events that led to Cameroon becoming a German colony and, the execution of Rudolf Duala Manga Bell. The conversation is inspired by the political, economic, and cultural disparities faced by people who have roots in countries that were colonized and their experiences.
The Past is a Path ist eine fiktive Unterhaltung, die ausgiebigen Gebrauch von Archivdokumenten macht, um die Ereignisse zu beleuchten, die dazu führten, dass Kamerun eine deutsche Kolonie und Rudolf Duala Manga Bells hingerichtet wurde. Inspiriert ist das Gespräch von den Erfahrungen und politischen, wirtschaftlichen und kulturellen Ungleichheiten, mit denen Menschen konfrontiert sind, die Wurzeln in ehemals kolonisierten Ländern haben.
Written and drawn by Karo Akpokiere. 
​​​​​​​Photos. Henning Rogge.