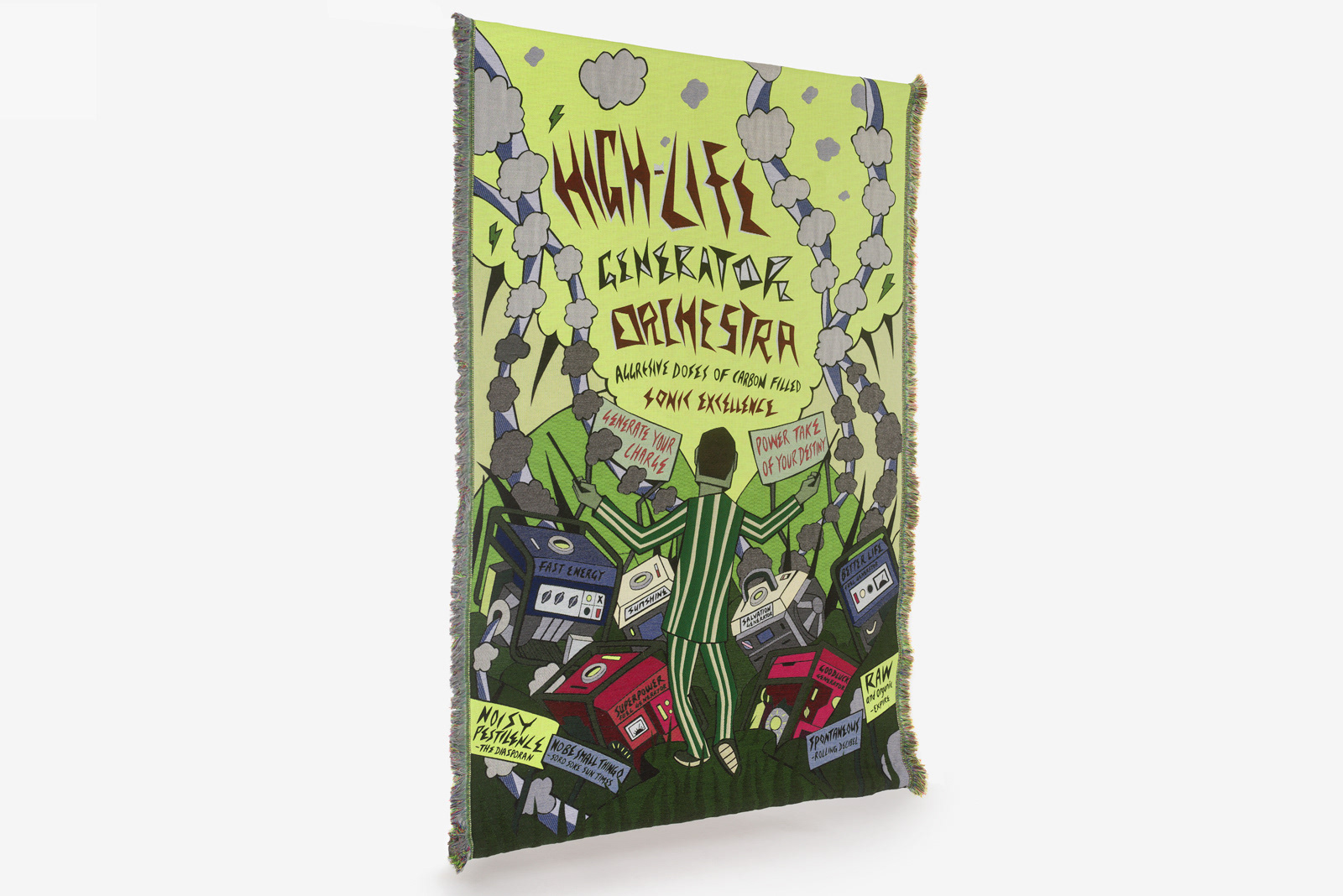 Nigerian Mystic Visa Temple
High-Life Generator Orchestra 
Dimensions: 260cm x 169cm
Jacquard woven tapestries. 2022.
The tapestries are adapted from two drawings from my Lagos Drawings project were I appropriated  the language of religion, advertising and politics in Lagos to comment on contemporary realities rooted in the city and beyond. With the tapestries, I was interested in playing with the scale of my work and engaging with new materials and textures.
Developed and woven at the TextielLab, Tex tiel Museum, Tilburg, Netherlands.
​​​​​​​Photos. Henning Rogge.